D.A.D.S.
A downloadable game for Windows, macOS, and Linux
Destitue Agoraphobic Dad Simulator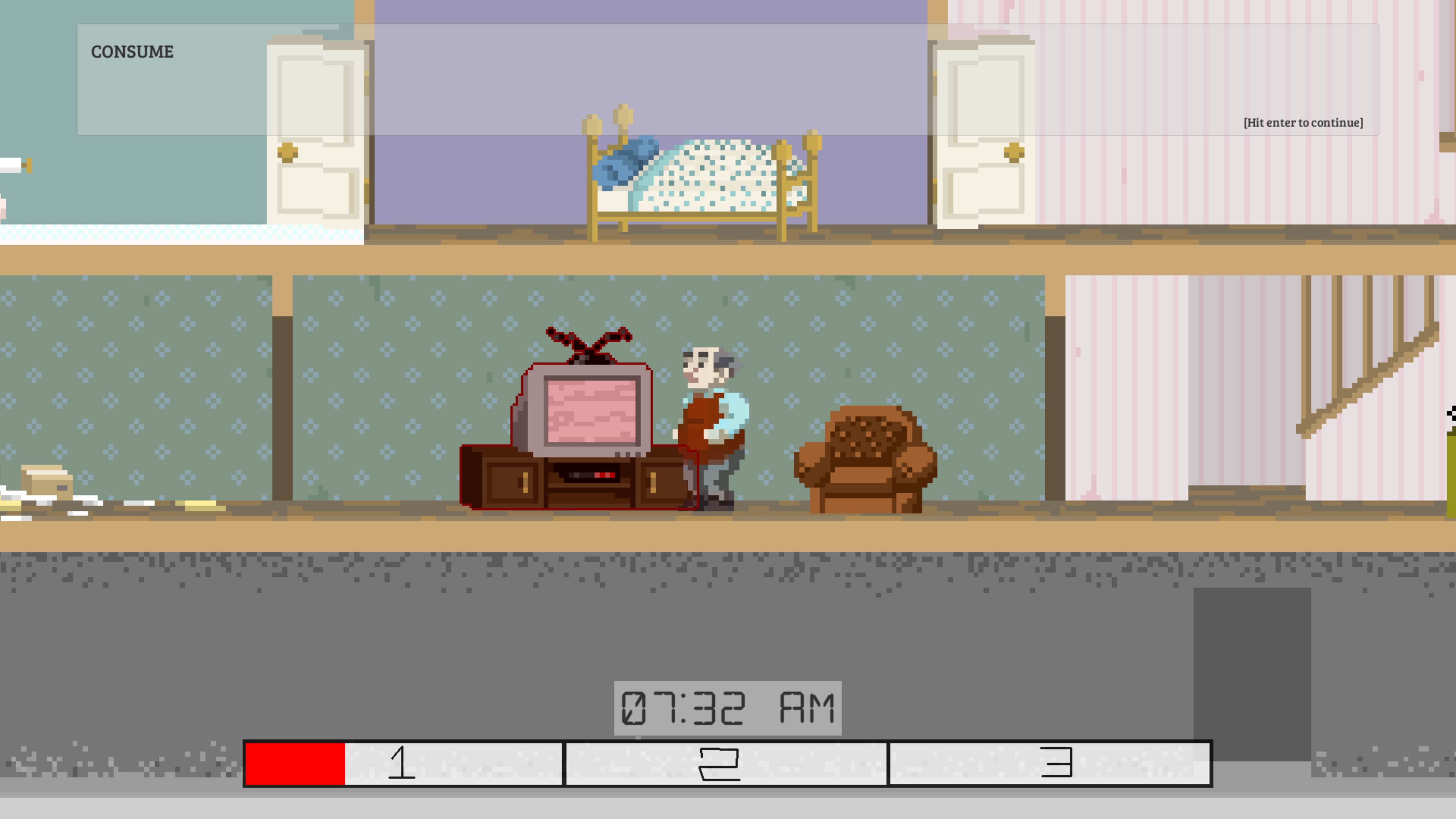 After watching all that WOLF News coverage, being outside frightens you too much! Survive in the small world that is the confines of your own home. Make sure to keep your sanity up and enjoy your retired life living alone where all your needs can be handled by the resources you have saved your whole life to get!
Controls
DADS is a point and click adventure!
Left click to move and interact
Right click to cancel or hide a menu.
Originally made for Ludum Dare 38
Download